Just Bring Yourself. No Furniture Required.
Inclusive Living sounds like a lot to unpack, but it's just the opposite. Inclusive Living means we provide it all and you just bring you. Our apartments are fully furnished right down to the plates and silverware. Plus we add in bi-weekly housekeeping and daily events . All that while being in the heart of Ink Block, Boston's coolest residential community with a Whole Foods Market, high-end fitness providers, a boutique hotel, four amazing restaurants and Underground at Ink Block, Boston's notable urban arts park.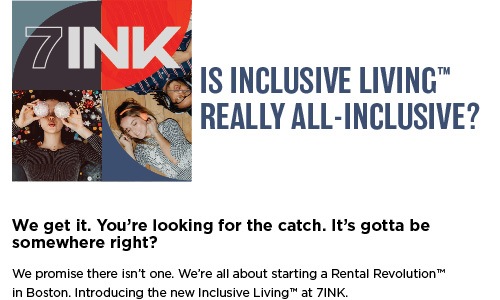 Sounds pretty cool. Say more.
When we say all-inclusive, we mean it. We're checking every box from utilities and furniture to daily events and your TV and streaming service. We even broke it all down for you in this handy chart. Take a look at everything that comes with your apartment at 7INK.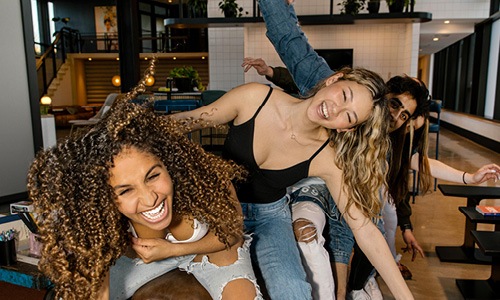 What sets 7INK apart from the usual rental experience?
We're an easy button for apartment rental, making moving and living as carefree as possible. We'll even help you find the perfect roommates. Learn more about roommate matching with RoomSync.