MATCH WITH INCLUSIVE LIVING AT 7INK
Congratulations and welcome to your new home in Boston.
You've got a lot of exciting stuff going on and not much time to dedicate to finding an apartment, buying furniture and getting to know a new city. Let's take all that off your plate. 7INK offers an all-inclusive solution to renting at Ink Block in Boston. An apartment at 7INK includes all utilities, furniture, TV and streaming service, and daily events to help you get to know your neighbors and the city. If you want roommates, we'll take care of that too. Welcome to 7INK. Let's have some fun.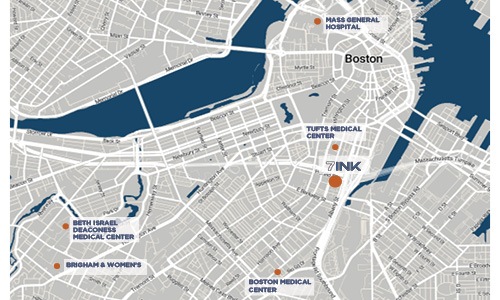 Long days should start and end with an easy commute. 7INK is minutes from Boston's top hospitals.
7INK is a quick commute to Tufts, Boston Medical Center and Longwood Medical.
7INK Preferred Employer Program includes Boston-area hospitals
Working for Tufts or Boston Medical Center (or one of the many other hospitals in Boston) means you are part of our Preferred Employer Program. Receive $1500 off your first month's rent when you move in on a 12+ month lease!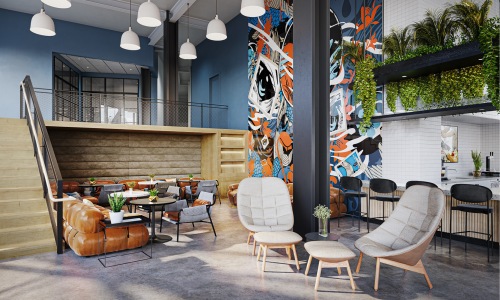 WHAT IS INCLUSIVE LIVING™?
7INK is starting a Rental Revolution in Boston.
We offer traditional apartments as well as shared suites that are rented by the bedroom (we'll even help you find roommates!). No matter which option you go with, your rent at 7INK includes all utilities, furniture, housewares, a 32" flatscreen TV with streaming service, and daily events to keep you connected to the 7INK community. We were designed with you in mind, creating an innovative way to make it easier (and more fun) to rent and live in Boston.